Loyalty Reward Schemes for Pubs, Bars, Restaurants
Once you've tried our solution you won't even think about any other.
How it works for customers (customers need to be registered on your website)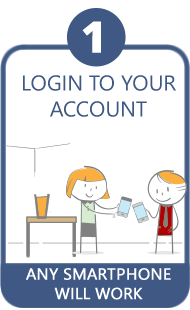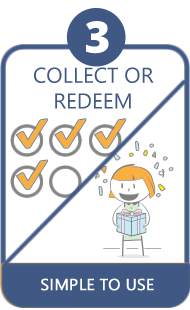 Customer Loyalty Reward Schemes
These are one of the most important systems you will ever run in order to get valuable repeat business.
All managed from within your website.
NO PRINTING.
NO CARDS TO COMPLETE.
NO POSTAGE.
Instant Clear Stats
Loyalty Reward Cards v Online Reward Systems
Whilst many people still pick up physical loyalty cards and love them, there's a problem. They often get lost and forgotten. There's also the number of cards that you can physically store. If you kept every loyalty card from every store you'd start needing to carry around a small suitcase.
Instead, you'll find more and more people are moving to digital loyalty cards, often through dedicated phone 'apps'. App development is expensive and actually unnecessary - as we've shown with our own digital restaurant and pub loyalty scheme.
So - if you're looking to offer a loyalty scheme for your pub or restaurant then why not go the whole way: Website, table booking, marketing system and reward schemes all in one outstanding system.
HOW MUCH IS THIS FEATURE?
It's all part of your websites4pubs subscription.
How it works:
Create your loyalty schemes
Customer registers on your website
Customer shows a QR code to your bar staff
Bar staff scan the QR code, enter a pin to validate and that's it.
A bit more detail
The devices you use must be connected to the internet
You can use any web enabled smartphone, even windows phones.
NO APP TO DOWNLOAD - it's all web based.
For security, you authorise devices to use to scan customer QR codes.
Customers don't need smartphones - they can print their QR code.
Benefits
No printing of customer loyalty registration cards
No time needed to enter in the customer data
No chance of entering customer data incorrectly
No need for customers to carry more plastic cards or bits of card to stamp
No need for new till systems
Ale Trail Reward Scheme
Run a pubco? our solution allows you to run ALE TRAILS across all your pubs using the websites4pubs system.
More details needed? contact us!
---
Digital Loyalty Reward Schemes for pubs and restaurants. You get that with websites4pubs.
---
What were you searching for?
People looking for loyalty reward schemes look for pub loyalty cards, restaurant loyalty cards, pub reward schemes, loyalty reward cards for restaurants and similar. The websites4pubs Loyalty Reward scheme is for both pubs and restaurants.