Online Table Bookings
You can't afford to miss a single booking enquiry so don't just rely on phone or general emails.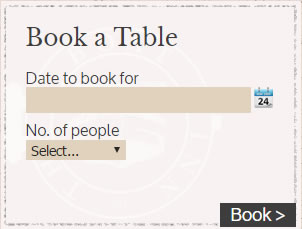 Established over many years now, the TABLE BOOKING solution within the websites4pubs system does everything you need it to do, without the heavy cost of full EPOS integration.
Most pubs and restaurants still use paper based diaries and this solution compliments that perfectly.
With 3rd party systems like OpenTable customers that have come to your website WILL be promoted to THEIR other clients. And that is considering you pay them a small fortune. How is that fair?
Professional and flexible
The customer experience is what drives new and repeat business. If they send a general email there's no guarantee it will be responded to. A phone call might not be answered.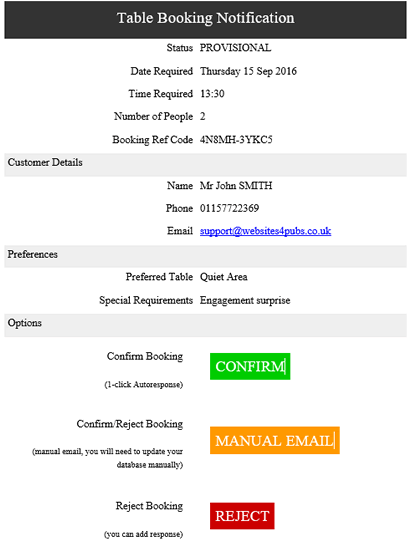 A booking through a 'system' is something people are more used to.
It might take you just as long to confirm the booking as with a normal email but people will wait longer when booking through a proper system.
Set special dates to block, allow customers to select specific tables or areas (exclusive to websites4pubs), block people abusing the system, receive notification via text and email.
HOW MUCH IS THIS FEATURE?
It's all part of your websites4pubs subscription.
How it works:
Configure your booking settings
You can even create table layout for customers
Customer books online
You receive an email and a text alert.
You confirm or reject via the notification email or website.
A bit more detail
Fast and easy to use
Attracts customers to become registered users so you can market to them again and again..
Benefits
No need for EPOS integration
No 3rd party company managing your data and pushing your customers to other venues
Fully integrated within your website
More details needed? contact us!
---
Table Booking solution. You get that with websites4pubs.