Try some of our features
This page showcases just a few of the admin features for your website. There are over 50 key features to the websites4pubs system.
---
Loyalty Reward System
You'll need:
A smartphone (iphone, android, windows); and
A QR code reader app installed. (what's that?)
Once you have a QR code reader:
Test it as a member of staff or customer
Loyalty Reward System (TESTING AS STAFF)
A customer comes to the bar with their phone showing similar to below.

> > > > Scan the QR code with YOUR phone now < < < <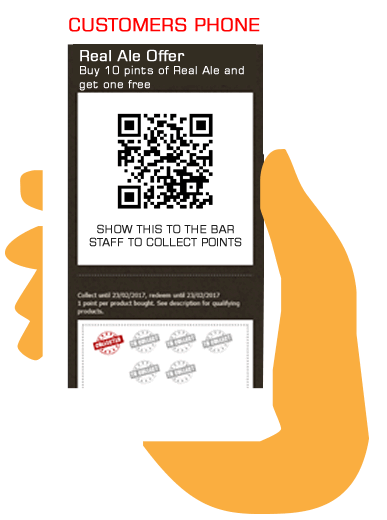 Loyalty Reward System (TESTING AS A CUSTOMER)
Scan the QR code below using your phone so you can get a feel for what your customers will see.


Main Administration Dashboard
Below is a screen shot of the website administration. You have quick access to all areas of your website management - from content to marketing.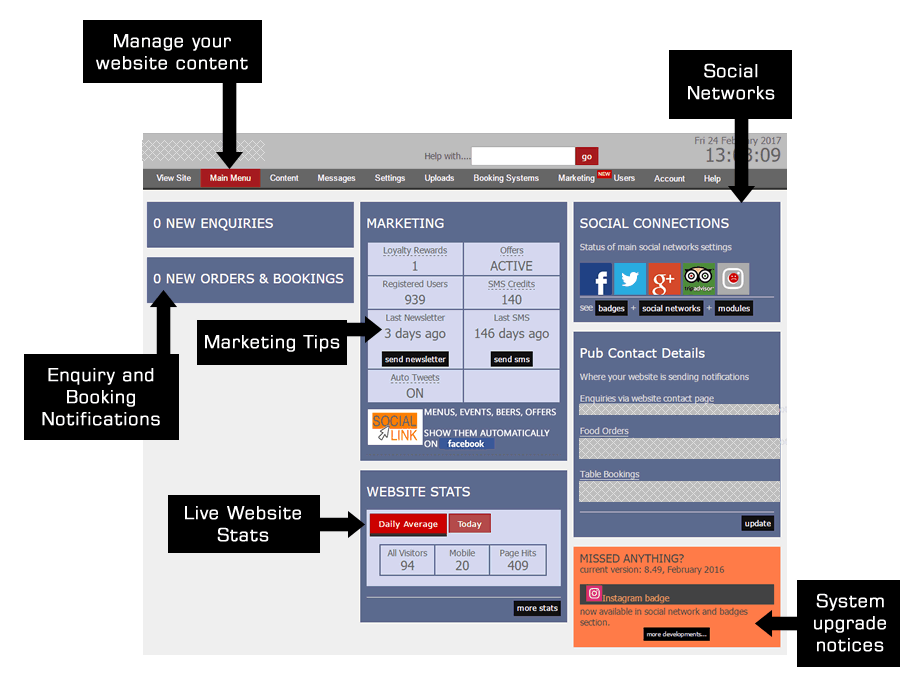 Events Diary Management
Forget about typing football fixtures - we have a feed of top sport on TV for you to just click one of the

icons next to a sports fixture below.
Adding your own events is really simple - just click on the
button below to see.
Your entertainment acts have their own database too, you can just select them whenever you want. Great for regular acts. Click the

button below.
---
Advanced features. You get that with websites4pubs.